E-courses4you have combined over 45 years of sales experience and 18 years of e-learning expertise.
Ben Strecha MD of E-courses4you pioneered e-learning from the late 1990's and has been involved in many projects over and has have seen the changes and growth in this industry.
Thanks to our exclusive partners providing the latest state of the art training. Our vision is to become one of the world leading provider of quality and affordable e-learning training for everyone.
"I remember being one of only a handful of training providers and building up the business on great customer support and service, 18 years on and we are still going strong. We must be doing something right!"
Our Community
ALL of the courses provided by e-courses4you are supported by our instructors founders and dedicated support team
Although this is very much e-training you can still get the support you need:Email our customer service team at any time and receive a response within 72 hoursOur dedicated support staff on hand 9:30am – 5:30pm Monday – Friday to handle any course queries or questions as soon as possibleHave Confidence in what you're doing with the right people behind you all the way
Our Staff
Have all been carefully chosen and trained by us to listen very carefully, be efficient, cheerful and bright and always customer focused.
Our telephone support team are on hand for you 5 days a week and are available by email with a response time of within 72 hours.
Our Partners
Knightsbridge Trading Academy

Knightsbridge Trading Academy is accredited by the British Accreditation Council for Independent Further and Higher Education as a Short Course Provider REF: KNI001
European Trademark number: No 01771303
Knightsbridge Trading Academy – in association with the London Stock Exchange Group Academy – has developed a programme named the Institutional trader programme which is delivered online and in a classroom environment. Our programme has been designed to improve investment strategies using fundamental and technical analysis, investment psychology, risk management, asset allocation and how to interpret news.
This bespoke programme is designed to provide aspirational and operating traders alike with the ability to master the skills needed to be an effective and successful trader across a range of investing disciplines. This programme enables full access to state of the art trading facilities and environment.
Accredited by the body of continued professional development (CPD) and the Chartered Institute of Securities and Investment (CISI)
The opportunity presented through this programme is to jump-start or fully expand your trading career, with an accelerated learning programme of the highest value, led by world-class trading experts.
Visit site here.
Lynx Recruitment
At LynxPro, we match experienced candidates of the highest calibre with some of the most exciting and rewarding IT jobs in the business.
LynxPro focuses purely on technology's cutting-edge. We understand the technologies that are shaping today, and can predict the emerging trends of tomorrow.
Our premium service provides a network for technology professionals in areas such as software development, mobile apps, AI, cybersecurity, Java, PHP, and many more.
Click to register for Free and to apply for the most exclusive and innovative projects: www.lynxpro.com/job
Email: info@lynxpro.com
Phone: 01183130260
Balance Global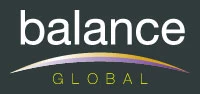 Established in 1994, Balance Global was one of the first 3 training companies to be approved in the UK by the UK Cabinet Office to deliver PRINCE2® Accredited Courses. They have since broadened their portfolio to include MSP® (Managing Successful Programmes) and ITIL® (IT Infrastructure Library) qualification courses in addition to leadership, soft skills and designing bespoke training solutions.
Robust IT

Robust IT have been trading for many years. They are able to provide a vast number of training courses, ranging from office skills such as MOS to professional level CompTIA, Microsoft & Cisco Courses. They have a dedicated team of IT tutors, who have years of experience and can provide one-to-one training, support, and progress reviews. They are a proud supplier to the Ministry of Defence, for the provision of training materials to Armed Forces personnel when they leave the military, which helps them back into civilian life.
David Key
David was the very first ANLP Accredited Trainer in the world. He was personally invited by the President of the ABH, Dr. Tad James, to become an Internationally Accredited Master Trainer of Hypnosis. More recently he was the recipient of the prestigious APCTC Outstanding Achievement Award, 2015 which was for his outstanding contribution to the coaching industry.
MET Recruitment

Their approach is simple, its all about matching the needs of their clients and candidates, operating at all times with complete transparency and integrity.
They are a professional recruitment agency dedicated to the identification and matching of clients and candidates to employment opportunities. They have specialist divisions with dedicated and experienced consultants operating and exceeding the standard industry procedures.